2018 Chevrolet Impala Driving Impressions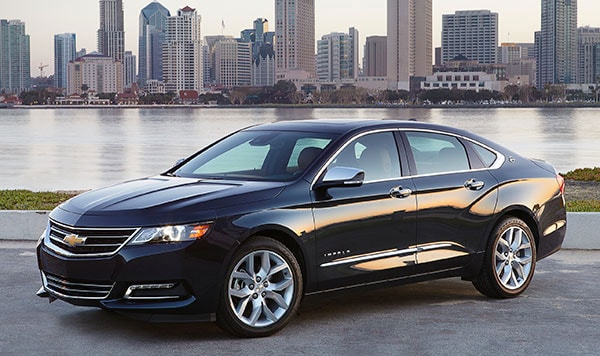 Performance with the 2.5-liter four-cylinder engine is fine for commuting most family use, but when power is needed for passing, the acceleration falls short of the spurt that's available with the 3.6-liter V6, with its vivid acceleration that can almost make it feel like a sport sedan. It will do zero to sixty miles per hour in a healthy 6.8 seconds, bringing smooth, strong power.
The six-speed automatic can be shifted manually, using a switch on the lever, whose action is unfortunately awkward on account of the tall center console. Also unfortunately, the transmission isn't seamless like some earlier GM transmissions. It shifts quickly enough, but if you're not smooth with your foot, its response will be imperfect. So if you're rough on the gas pedal, the transmission might be rough on you.
The Impala's road manners are among the best in its large class, with composure and balance that's better than the Toyota Avalon, Hyundai Azera, and Ford Taurus. It feels almost athletic out on the road, which is saying a lot for a full-size front-wheel-drive car. Quick and accurate, the belt-driven electric power steering never feels heavy or sluggish.
The Impala adeptly balances handling and a comfortable ride. Rebound springs help keep body lean under control. Excellent suspension damping keeps the ride subtle and restrained, although it feels a bit stiffer when rolling over small bumps than when encountering large ones.
1Dealer Discount applied to everyone.