2019 Chevrolet Silverado-2500HD Driving Impressions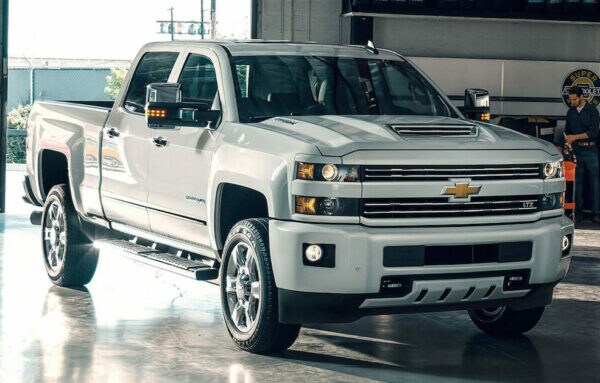 Retention of a traditional leaf-spring rear suspension ensures simplicity and durability in the Silverado 2500HD, but sometimes delivers a rumbly ride, especially when the cargo bed is empty or holds little.
For a truck, the Silverado HD handles fine, even with its rugged suspension setup. Massive in dimensions, the Silverado HD drives like a true biggie, including pronounced body roll in curves and corners. Steering might best be described as leisurely or easygoing.
On the other hand, deft handling is seldom a primary concern among buyers of heavy-duty trucks. On turbodiesel models, electronic steering assist helps overcome the big pickup's considerable heft during low-speed maneuvers.
Despite the massive torque output from the optional (expensive) turbodiesel engine, for most drivers a Silverado HD functions best with the gasoline V-8. Admittedly, the diesel delivers good power at start-off. Yet, the 6.0-liter gas V-8 provides plenty of energy and muscle. Unless the gasoline-powered Silverado HD is pulling a trailer or heavily loaded with cargo, that V-8 is adequately brisk.
Heavy-duty trucks are exempted from EPA ratings, so no fuel-economy estimates are available.
1Dealer Discount applied to everyone.