2019 Chevrolet Sonic Walk Around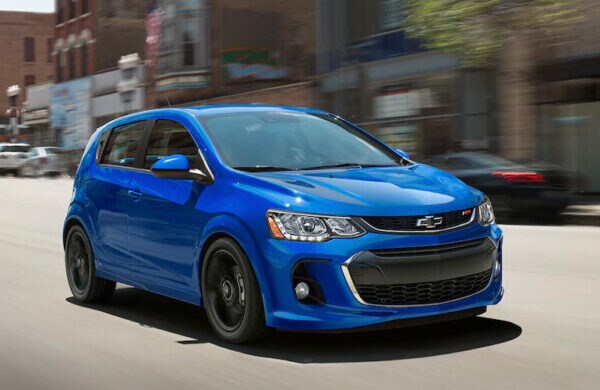 The Sonic's styling has aged quite well. Chevrolet gave the sedan and hatchback a subtle freshening two years ago and it remains handsome.
The "signature" two-section grille is less prominent than it used to be. An RS package that's available for sedans and standard on hatchbacks makes the Sonic look almost like a trendy hot subcompact.
A number of bright body colors are offered, for a refreshing appearance. As is often the case, hatchbacks look better than the sedans, giving the impression of being designed first. Sedans have a tall trunk that makes the car look a bit more blocky.
Interior
The Sonic cabin is quiet and comfortable, though its rear seats in either body style can be snug for adults. Taller adults can expect limited headroom in either body style.
The Sonic's cabin is well-trimmed; its low-sheen textures are impressive, considering the Sonic's price. Infotainment is a strong point, with a touchscreen center-mounted above intuitive climate-control knobs. Useful data is supplied in a clear format, immediately ahead of the driver.
Whether in sedan or hatchback form, cargo space and utility are decent for a car of Sonic's size. Sedan trunks hold an impressive 14.9 cubic feet. Hatchbacks get the versatility award, with 19 cubic feet of space behind the fold-flat rear seats. A hidden bin sits beneath the floor, with other storage bins and cupholders available.
1Dealer Discount applied to everyone.